Executive Ally
Horse Whisperer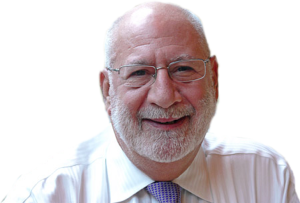 As founder of Tecker International, Glenn is our (quite literally) fearless leader — identifying trends, vocalizing on behalf of innovation and experimentation for associations around the world, and redesigning governance, operations and cultures of organizations to assure adaptation to the challenges of today (not yesterday).
Glenn's clients include corporations, public agencies and trade, professional, special purpose and philanthropic associations around the world.
Glenn's evolutionary practice pivots on the refreshment and redesign of an organization's governance, operations, and culture to assimilate to today's era of rapid shifts and changes. His experience runs the gamut from global philanthropic organizations to environmental leadership, healthcare and education systems. There is not likely an organizational challenge he hasn't seen, solved and managed for a client group.
Glenn is exemplary in his skill at representing the core values of the Tecker consultancy: superior thinking, self-initiative, and trust.
Perspectives from Glenn:
"So, what is the primary barrier to innovation in associations? Most association leaders are in favor of innovation. But, not all association leaders will risk experimentation. We find that a policy that commits to experimentation and innovation and describes how "risk" will be managed goes a long way to nurturing a culture of informed inquiry and continuous improvement."
"We find that knowledgeable analysis and interpretation, sensitive to the peculiar dynamics of associations, is what distinguishes useful member research from junk."
American Society of Association Executives: member, author
ASAE Leadership Development Program: developer
ASAE Symposium for Chief Elected and Chief Staff Officers: co-instructor
National Board of Guide Dogs for the Blind Foundation, vice chair
America's Vet Dogs, vice chair
New Hope Academy, former board chair
National Collegiate Athletic Association(NCAA) guiding member/staff leader to redefine, and contemporize core purpose and values for the 21st Century.
International philanthropic organization — program design and education to educate representatives leading non-governmental ventures from 10 Asian nations with a tradition of conflict.
United States Environmental Protection Agency, the American Water Works Association, the Technical Institute of the Pulp and Paper Industry — work to foster collaboration among these leaders and other environmental advocacy organizations' leadership to foster utilization of global technologies and contribute to quality of life.
American Health Care Association and the American Association of Homes for the Aging — develop strategies and institutional competencies with members to improve delivery of care to America's growing elder population.
Education system integration — devise strategy and develop competencies with school districts, educational agencies, and school board and teacher associations to improve teaching, learning, and organization.
Real estate, credit union, savings and loan, insurance, and commercial bank leadership — counseling to address dramatic changes affecting the industries unilaterally.
Co-author, Using 21st Century Work and Decision-Making Systems in Associations, and Successful Association Leadership
Author, Merit, Measurement and Money a book on staff evaluation, incentives and compensation
Co-designer of a curriculum for training the boards of organizations
Editor of an education handbook for executives of non-profit organization
Primary developer of a guide for organizational self-assessment
Recent blogs by Glenn: