Glenn H. Tecker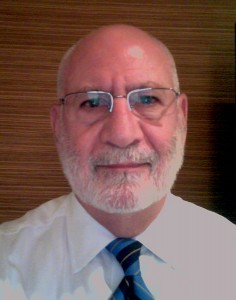 Principal Consultant
Chairman and Co-CEO
While all of the consultants at Tecker International have expertise in facilitating strategic, knowledge-based planning, here are just a sampling of the skills and experiences that set Glenn apart.
Areas of Distinction
Served in an executive capacity with business, public agencies, and non-profit organizations
Experience with healthcare and allied professions, educational districts and institutions, library associations, environmental and engineering organizations, and financial institutions
Consulting and Career Experience
As founder of Tecker International, Glenn has led this multinational consulting practice to serve more than 2000 groups in 49 states, Europe, Canada, Asia, Mexico, Scandinavia and Central America. As Chairman and co-CEO, Glenn's practice focuses on redesigning the governance, operations, and cultures of organizations to better fit today's demanding high speed, rapidly shifting environments. His clients have included corporations, public agencies and trade, professional, special purpose & philanthropic associations. The list below showcases just a few of Glenn's many career accomplishments:
Guiding member and staff leadership of the National Collegiate Athletic Association(NCAA) through a process that redefined the organization's core purpose and values for the 21st Century.
Designing and conducting an institute for an international philanthropic organization to train representatives leading non-governmental ventures from 10 Asian nations with a tradition of conflict.
Assisting the United States Environmental Protection Agency, the American Water Works Association, the Technical Institute of the Pulp and Paper Industry and other environmental advocacy organizations to foster global use of technologies that contribute to quality of life.
Developing strategies and institutional competencies with members of the American Health Care Association and the American Association of Homes for the Aging for improving delivery of care to America's expanding older population.
Guiding engineering and technical associations through strategic planning and management systems to optimize the contributions of the nation's infrastructure professionals dealing with increasing complexity, technology, and regulation.
Devising strategy and developing competencies with school districts, educational agencies, and school board and teacher associations working to improve teaching, learning, and organization.
Counseling real estate, credit union, savings and loan, insurance, and commercial bank leadership addressing dramatic changes affecting the property and financial industries.
Memberships, Boards, and Professional Involvement
American Society of Association Executives: member, author
ASAE Leadership Development Program: developer
ASAE Symposium for Chief Elected and Chief Staff Officers: co-instructor
National Board of Guide Dogs for the Blind Foundation, vice chair
America's Vet Dogs, vice chair
New Hope Academy, board chair
Publications
Co-author, The Will to Govern Well: Knowledge, Trust, and Nimbleness
Co-author, Using 21st Century Work and Decision-Making Systems in Associations, and Successful Association Leadership
Co-author, Dimensions of 21st Century Competency for the CEO
Author, Merit, Measurement and Money a book on staff evaluation, incentives and compensation
Co-designer of a curriculum for training the boards of organizations
Editor of an education handbook for executives of non-profit organization
Primary developer of a guide for organizational self-assessment
Recent posts by Glenn
It's All About the Profits
Innovation, Disruption, Anxiety and Panic
How can associations increase member satisfaction? Don't Ask Them What They Want.
Board Members as Committee Liaisons
See all posts by Glenn
Read about Glenn's recent work with the American Veterinary Medical Association as they identified strategies to update their governance structure and increase member engagement.
Professional Recognition
American Society of Association Executives Academy of Leaders Award, 1998.
Highest recognition awarded by ASAE's Board of Directors to professionals serving the association community.
To obtain a copy of Glenn's complete bio, or to learn more about Tecker International's professional consulting services, call 215.493.8120 or email  info@tecker.com.
Discover how Tecker International can help your organization. Call 215-493-8120 or email 
info@tecker.com
 to arrange an initial consultation.