The Will to Govern Well
Second Edition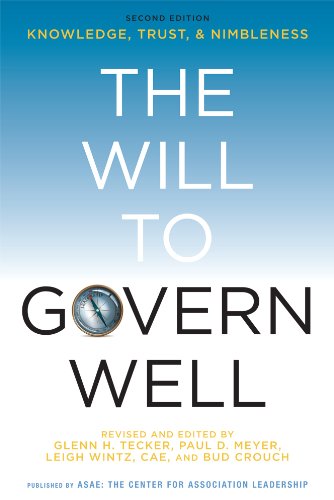 by Glenn H. Tecker, Paul D. Meyer, Bud Crouch, and Leigh Wintz
Associations face far greater challenges today than ever before. At the forefront of these challenges is the speed at which change is taking place. To remain relevant and maintain the association's unique strengths, leaders need to act quickly and smartly. The Will to Govern Well shares common attributes of well-governed organizations and outlines a governance system that includes:
The ability to make decisions based on knowledge rather than opinion;
The need to create a culture of trust for staff and volunteers, with common agreement on what will define success; and
A nimble infrastructure, with work and decision-making systems that can respond efficiently and effectively to the increasingly complex and changing marketplace represented by the organization.
The second edition of The Will to Govern Well provides a well-conceived and practical road map for developing strong governance that focuses on knowledge, trust and nimbleness.
The International Chamber of Commerce calls The Will to Govern Well "a treasury of enlightening, eye-opening, and at times startling revelations that could dramatically alter the way your association operates. The CAE Commission rates it as one of the top eight study resources for the Certified Association Executive exam.
eBooks
Decision-Focused Research for Association Executives:
How to Get the Information You Really Need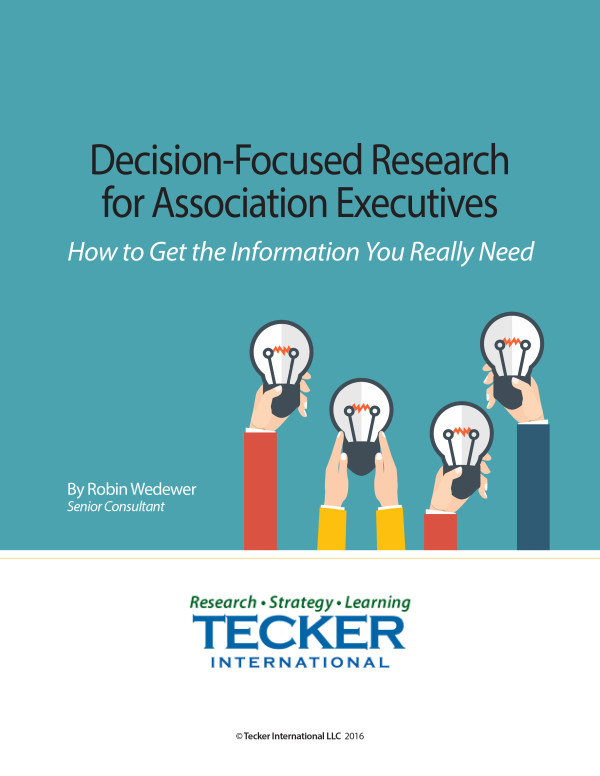 By Robin Wedewer – Senior Consultant
What will you learn from this ebook?
How decision-focused research can ensure your research is asking the right questions
What questions to ask as you develop your research
Best practices for writing a research plan
How to decide between qualitative and quantitative research
What types of decisions can be made with 12 different types of survey research
Six things to consider when deciding if DIY research is right for your project
"This is a great resource. I believe many association executives can become overwhelmed with just how many modalities of research there are. I especially find the breakdown of what sort of insights are best garnered through different research approaches very germane."
NEWTON HOLT
eBooks
Decision-Focused Research Planning Guide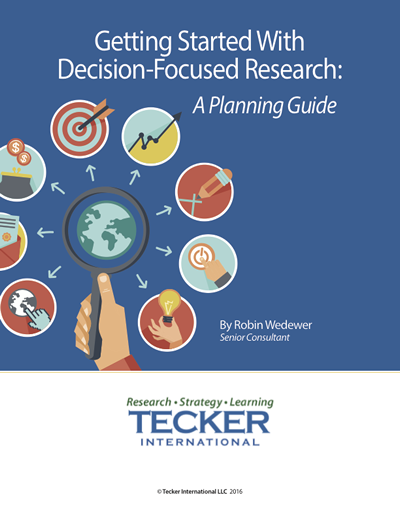 By Robin Wedewer – Senior Consultant
Once you have decided to invest in decision-focused research, Robin will guide you through six simple steps to get your research project under way including:
Conducting a background review
Defining purpose
Identifying information requirements
Selecting methodology
Developing a sample and analysis plan
Creating a timeline
eBooks
Some Things Can't Be Counted:
Gathering Insight Through Qualitative Research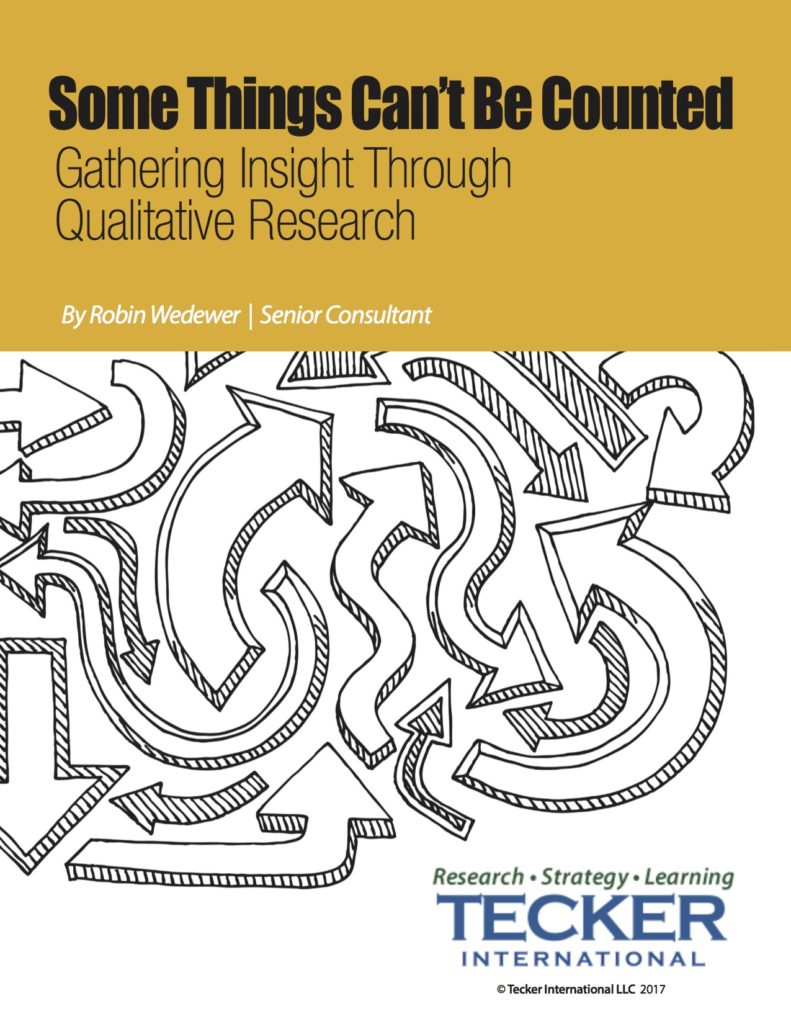 By Robin Wedewer – Senior Consultant
Qualitative research is undervalued and underused. There are many things important to decision-makers that cannot be counted or described in numbers.
Robin's e-book explains:
When to use qualitative research
Different types of qualitative research
How to figure out the right sample size
How to ensure the credibility of your qualitative research
Get the E-book now!