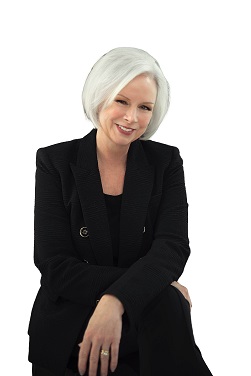 One of the most important qualities that Robin has cultivated in her career as a researcher is the ability to write clear and insightful reports. Her clients cite this aspect of her work in particular; declaring "She writes the best reports I've seen."
The clarity and readability of the information Robin extracts from her subject maximizes the value in ways that are memorable and meaningful.
"It's the transformation of data to information and knowledge that makes the work product most effective."
Robin is an advocate and practitioner of both quantitative and qualitative research.
"Quantitative and qualitative data work in tandem to paint a more complete picture," says Robin. "One informs the other. Numbers can tell us how many, but it is the stories that tell us the why and the how. Often it is the stories that stick with people long after the memory of the bar graph or percentage is gone."
"The actual member or stakeholder experience that the data describes is what informs the decision makers who will communicate to members, market and brand the organization or products and services, and roll out new programs. The addition of qualitative information creates a much higher degree of effectiveness because it provides insight into the motivations and values of stakeholders," she says.
Robin brings 25 years of experience in marketing and market research to client data and competitive challenges, with an impressive portfolio of association and corporate clients that includes TIAA-CREFF, IEEE, Pfizer Animal Health (now Zoetis), AT&T Universal Card, and Frontline.
Robin provides both quantitative and qualitative research skills and expertise, including survey design and multi-modal interviews and both traditional and online focus groups. She develops member satisfaction surveys, non-member stakeholder research, programming analysis, market potential and pricing studies, issue/change analysis, and behavior and perception surveys. Robin also provides ongoing environmental scans to investigate clients' competitors and the competitive marketplace.
Perspectives from Robin:
"Effectively planned and executed research can make the difference between success and failure. I think the best research is conducted with rigorous methods, results-driven curiosity and the ability to tell a story that is meaningful and can be acted upon."
"I encourage clients not to get lost in the numbers. In the end research is all about people–listening to people, understanding people, learning from people and communicating with people."
President, The Wedewer Group, 1990-Present

Qualitative Research Consultants Association member

International Association of Facilitators member

American Marketing Association member

American Society of Association Executives member (ASAE)

Marketing Research Association member

Calvert Toastmasters (former President and Vice President, Education)

Toastmasters International Speech Contest and Humorous Speech Contest winner at Area and Division levels