Carolyn Lugbill, CAE, MAM
Results-Oriented Facilitator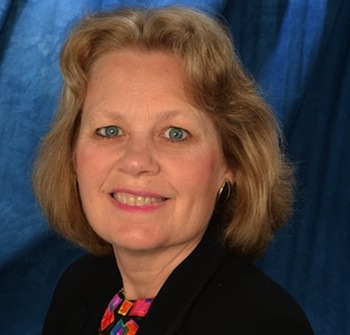 There's something about Carolyn that immediately puts you at ease. An outstanding senior consulting resource for the Tecker team, Carolyn works to help organizations achieve their full potential and to expand in all directions – and around the world.
Carolyn carries principled insight as arrows in her leadership quiver. She's targeted sustainability and the ability to capitalize on your business model as the keys to growth. And she takes aim at the targets – helping organizations focus on a few key results, leverage resources and align with well-established strategic direction.
Bringing more than 25 years of association experience to the Tecker team, Carolyn offers clients well-developed strategic plans that address global engagement and reach, realigned governance structure to address global diversity, and qualitative research to develop understanding of motivations and opinions under challenging issues.
Carolyn applies her experience to customized solutions for her clients, and she is adept a tailoring each project to fit the situation an association is experiencing right now.
Perspectives from Carolyn:
"Find more opportunities to respond to member needs, wants and expectations. This always leads to success."
"Resource challenged organizations wake up! Don't use up valuable resources to duplicate the services of other entities."
Going Global Matters, President (Owner)
American Society of Association Executives, Senior Management
National Glass Association, Senior Management
National Association of the Remodeling Industry, Senior Management
Volunteer, The Joshua Fund (provides humanitarian relief to the needy and disadvantaged in the Middle East)
Technical Assistance Leadership, United States Agency for International Development (USAID)
Co-Creator, Global Opportunities (ASAE portal for global transition guidance)